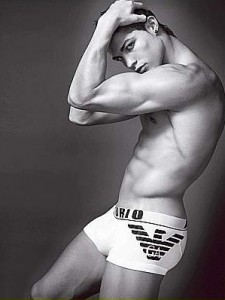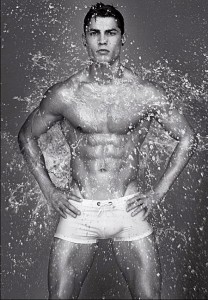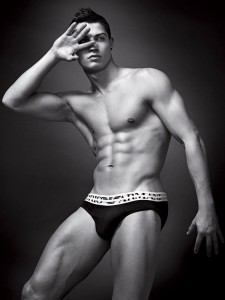 Ok ladies- We have uploaded all of Cristiano Ronaldo's images for your perusal- I think what you are thinking- This guy does a "great blue  steal" reminiscent of our favorite male model Derek  Zoolander
Cristiano Ronaldo will be the new official worldwide spokes model for Emporio Armani Men's Underwear and Armani Jeans starting from Spring/Summer 2010.
The 24-year-old Portuguese soccer player who plays for Spanish club Real Madrid and the national Portuguese team, will be replacing David Beckham who has  been the spokesmodel for Emporio Armani Men's Underwear since January 2008.
You can see what gave the Armani executives the idea. Last year's Armani campaign starring David Beckham was a huge hit. On both sides of the Atlantic, crowds gathered to watch as the billboards were unveiled, cheering and wolf-whistling.
And what better successor to Becks could there be than Ronaldo, Real Madrid's latest sex symbol? After all, like Beckham, the handsome 24-year-old is famously one of soccer games greats and sex symbols