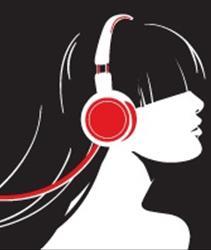 Music Matters, the HK based Asian music conference, is back.  Dates are confirmed (26-27 May 2010),
MGI attended the last conference "Brands, Bands & Fans" which was an excellent look into the relationship all 3 play together when working nicely together.
This time, the first keynote speaker is confirmed (Daniel Ek from Spotify) and they also have a very interesting  free research report that you can download from their website. http://www.musicmatters.asia/2010/pdf/midem_musicmatters_synovate_final_uploadversion.pdf
Their latest press release reads as follows
What Matters Most?
Did you know that one third of Brits and Americans would "give anything" to meet their favorite popstars and that Korea is the place to be if you're launching a music streaming service?
You may also know that Music Matters recently partnered with Synovate and MIDEM/MIDEMNet to produce an exclusive global music consumption survey. Some remarkable discoveries were presented in Cannes including:
Which country is the most passionate about music (and which is the least…you'll be surprised)?
Which country is the craziest for live music?
Who uses music streaming services the most?
Which two Asian countries are leading the way in mobile music downloads?
How many are happy to watch or listen to advertising to get to legal, free music?
…and loads more
You can download the full presentation here and learn more about the Asia-Pacific at Music Matters 2010 in Hong Kong.
There is no escaping it, Asia is the place to be for the world's entertainment business.
Now in its fifth year, Music Matters is a forum created with, by and for the Asian music industry and has become a permanent, must-attend, fixture on the global music industry calendar.
So what matters most?  Music Matters most!