DEC 13  
Christmas has come early for Australian butter lovers with the arrival of two new grass-fed butters from New Zealand's award-winning and much-loved dairy brand, Lewis Road Creamery.
The range of grass-fed and traditionally churned butter in Lightly Salted and Unsalted varieties are blended to Lewis Road Creamery's unique specifications to set a new standard  butter and rival the best European butters on the market.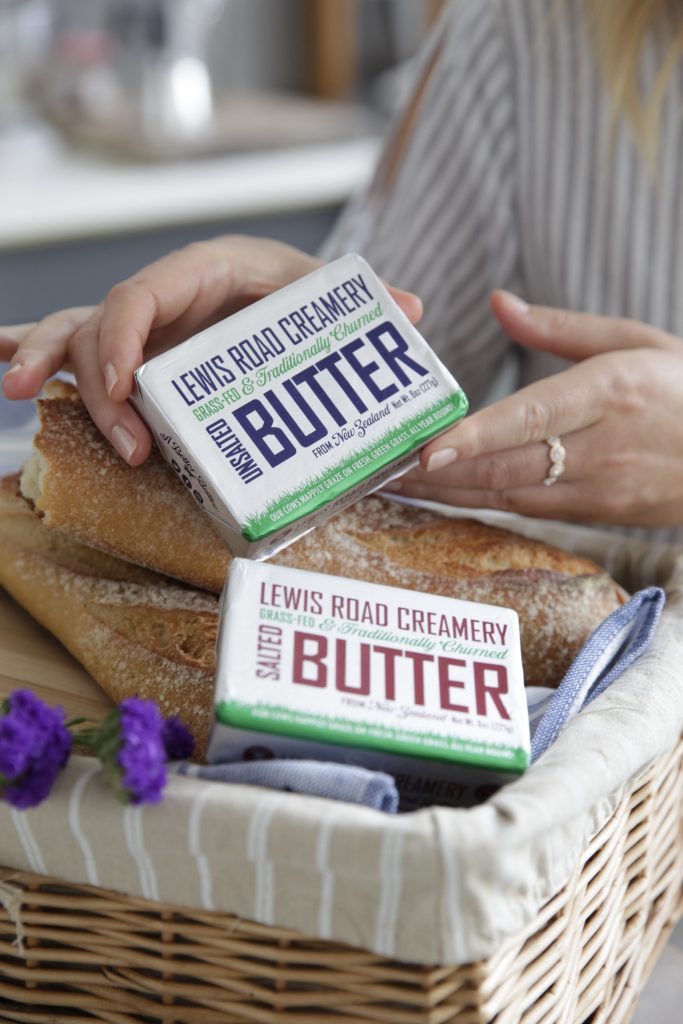 The butters are made simply from New Zealand grass-fed cream. This results in a deliciously velvety butter with a rich, creamy and smooth taste and texture.  The butters have rich golden yellow hue, a direct result of being made from the rich cream of grass-fed cows.
The farms the grass-fed cream comes from follow a ten star standard including a commitment to the 'five freedoms' of animal welfare, ensuring cows' diets consist of greater than 96 percent grass-fed
 forage year-round, cows are free to range 365 days a year, no GMO, no palm products and no hormones.
 Lewis Road's grass-fed butters are traditionally churned in the small town of Hokitika on the West Coast of the South Island using the "Fritz churn" method which is derived from traditional batch-churning methods.
Each pat of butter is then wrapped in Lewis Road's signature premium silver foil to ensure freshness and a taste that's second to none.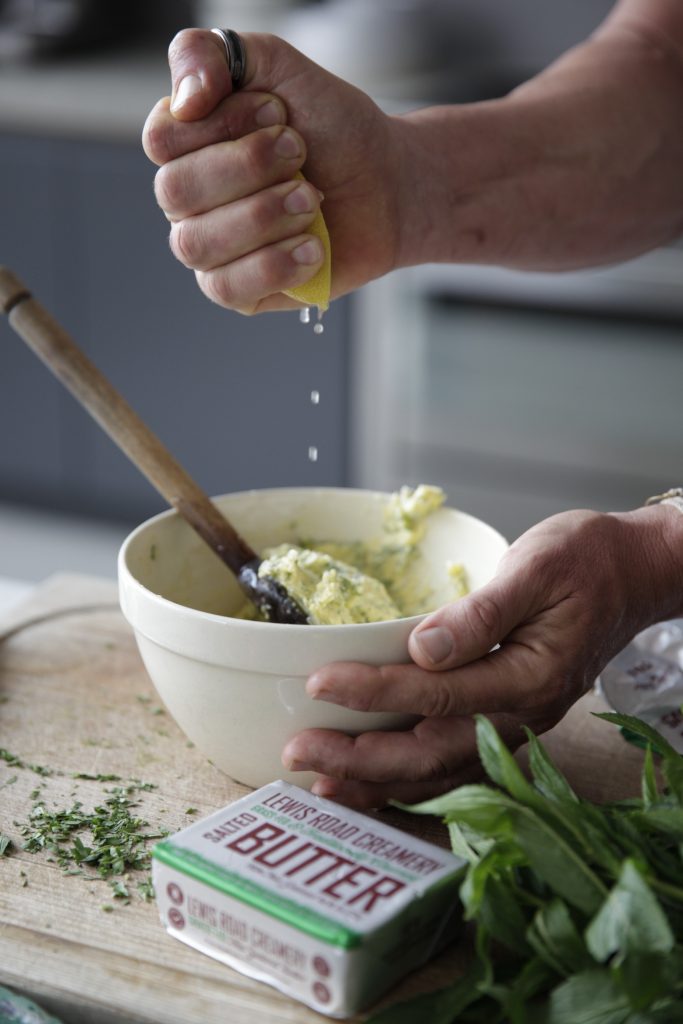 Lewis Road's butters were first created in 2012 by the company's founder and self-confessed butter fanatic, Peter Cullinane, who was frustrated that the best butter you could buy in the supermarket at the time was made in Denmark.
"It didn't make any sense given New Zealand's clean, green global reputation and status as one of the world's leading dairy producers, that the best butter you could buy locally was from Europe," says Mr Cullinane.
"So, I bought myself a mason jar and started to make butter in my kitchen at home.  From there I partnered with some butter experts who helped me create our range of premium butters on a scale to share with all New Zealanders, and now we're proudly the number one premium butter in New Zealand"
"Since the beginning, we have received hundreds of requests from our butter-loving friends across the Tasman wanting to get their hands and tastebuds on some, so we are really excited to finally be able to see our New Zealand butter in supermarket fridges across Australia," he says.
Leading Australian celebrity chef Jason Roberts, who has sampled Lewis Road's butters, says "For the longest time butter has been a blank canvas in my cooking with its ability to carry and nurture flavour. Lewis Road Creamery butter offers a depth, complexity, and quality that not only carry the flavour but resonates with my style and love of food! Very simply good food starts with the best quality ingredients"
Lewis Road Creamery Grass-Fed, Traditionally Churned Butters in Lightly Salted and Unsalted are available in Woolworths stores nationwide RRP $6.00.
For information see here.