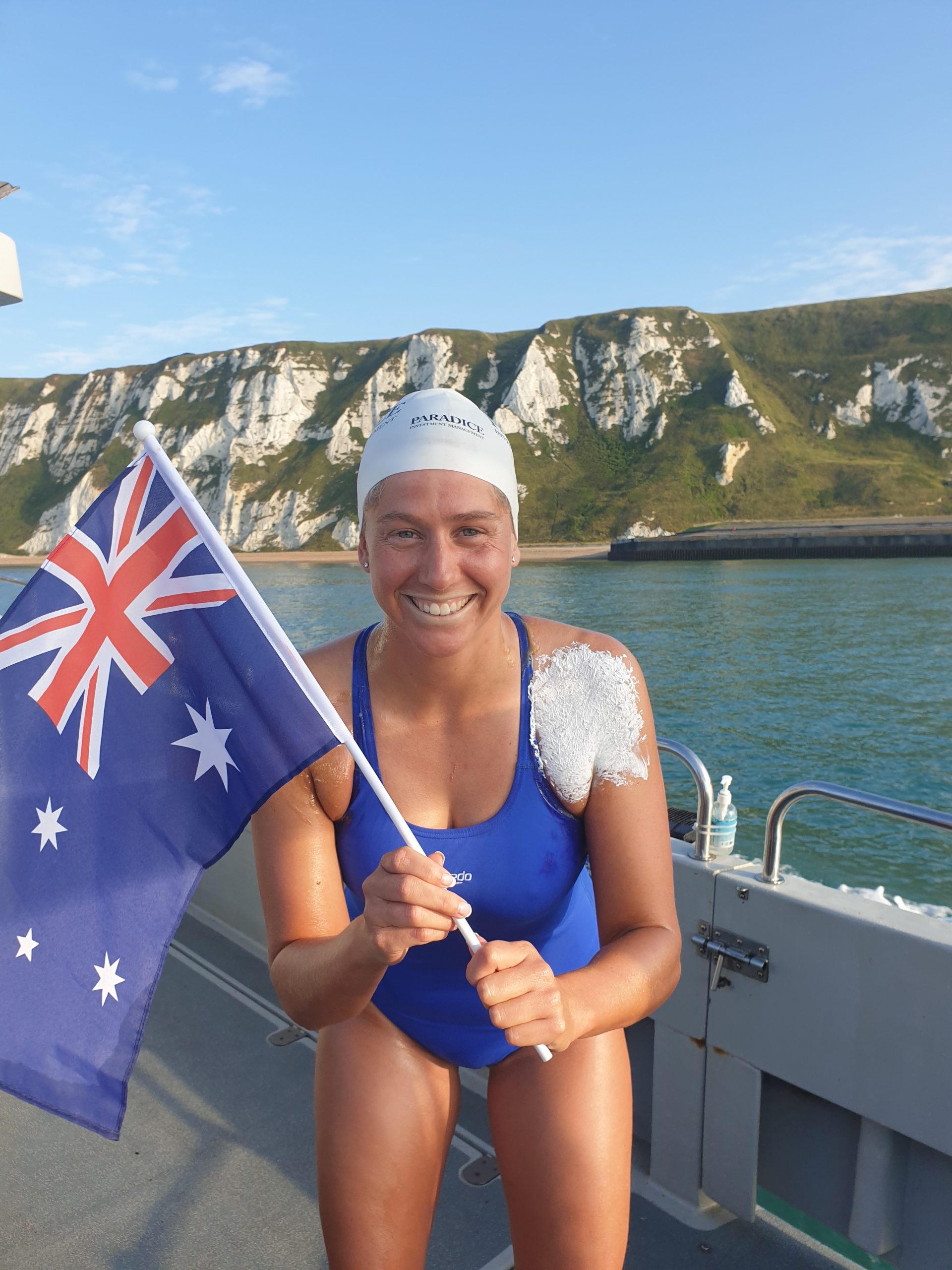 Australian marathon swimming legend, Chloë McCardel, has faced fights that women and girls all over the world face every day. From surviving the psychological depths of an abusive relationship, to courageously battling Post Traumatic Stress Disorder, Chloë's story is an inspirational mix of resilience, survival, and triumph over adversity.
In under 48 hours, Chloë will break the World Record for the Greatest Number of English Channel Crossings.
Chloë McCardel is no stranger to smashing records – in 2014, she swam continuously for 41 hours and 21 minutes to set the 124.4km World Record for the Longest Non-Stop Ocean Swim; in 2015, she swam for 36 hours and 12 minutes to become the first and only Australian to swim a Triple Non-Stop English Channel Crossing (102km); last year despite COVID challenges, Chloë crossed the treacherous waters of the English Channel three more times than any man.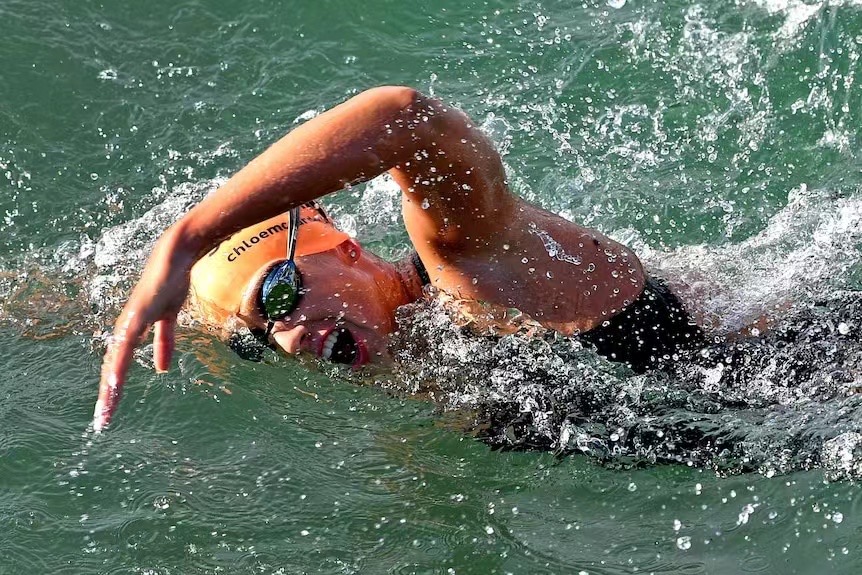 "I'm excited and honoured to be once again setting off to tackle the English Channel, I hope I can make everyone in Australia proud of my achievements," says Chloë.
"I'm also sending my thoughts out to everyone impacted by the COVID pandemic, in Australia and across the world, especially those who are suffering domestic violence and abuse. Domestic violence has increased during lockdowns across the world. So many people, especially women, have suffered during lockdown. A huge number of women and children have been unable to escape dangerous men, and many of them have been murdered."
Recently, Chloë McCardel revealed that not only was she a domestic violence survivor, she also suffered the terror and trauma of being misidentified as the aggressor by Police, resulting in her being immediately evicted from her home and being pursued by the Police, who were petitioning the Victorian Magistrates Court for months on end, to take her rights away for up to two years. She has since received a formal apology from Victoria Police. Her case has been forwarded to the Professional Standards Command. Gabby Petito, who was recently found dead in America, was also misidentified as an aggressor by Police shortly before her death. Shockingly, in 2017 in QLD almost half of the women who had died in a domestic violence context had, at one point, been treated as perpetrators.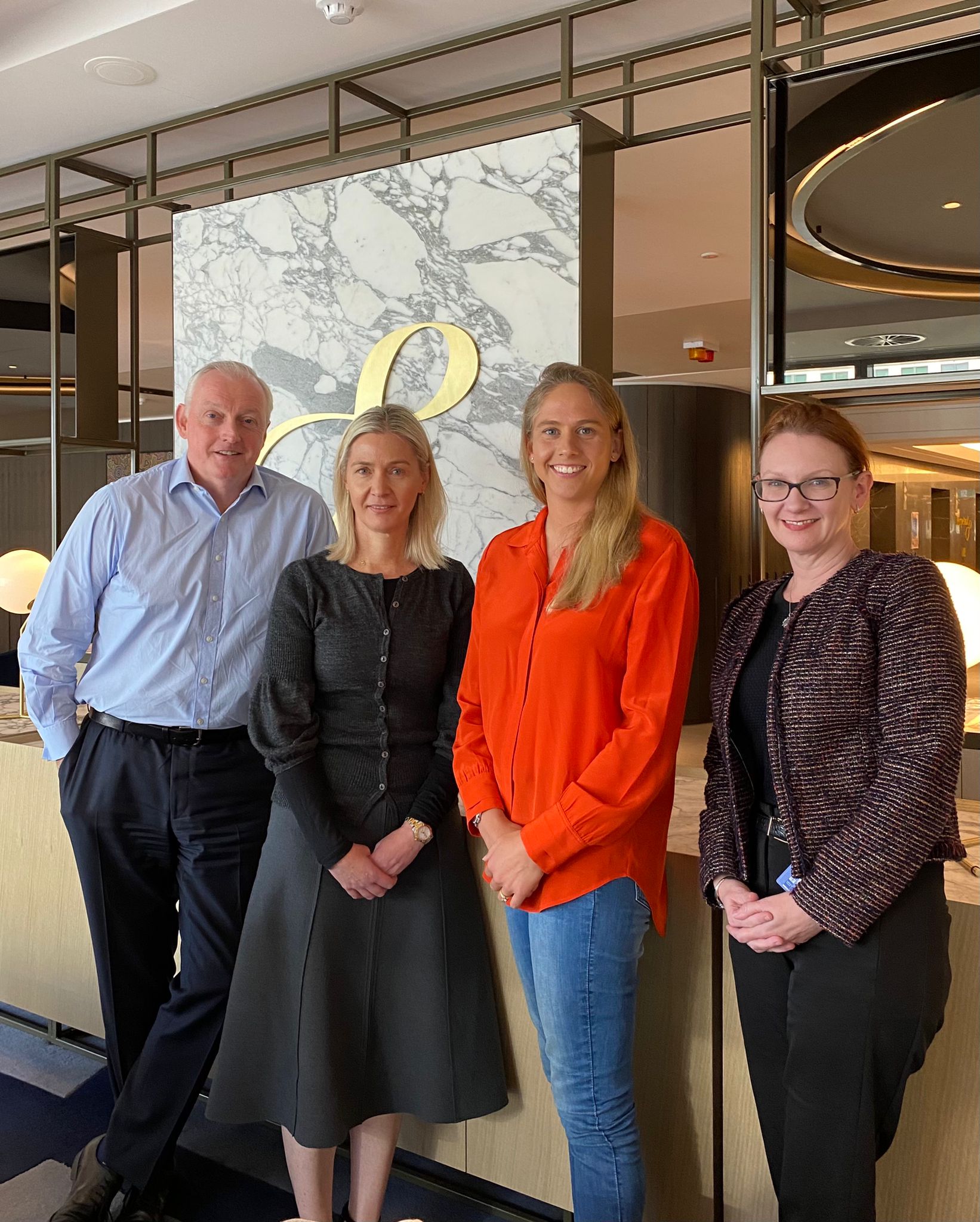 "For me, it was endurance training that helped me through a very traumatic time in my life. I want to say to all those who may be living in fear right now, 'there is a light at the end of a very dark tunnel'."
Having already conquered the 34 kilometres of cold, murky ocean waters a staggering 42 times, Chloë will tackle it two more times in the coming weeks to claim the world record.
This remarkable feat of resilience and strength will see the World Record returned to its rightful home within Australian shores for the first time since Des Renford's achievements in 1980. It will also see Chloë crowned Queen of the Channel, securing her position as arguably humanity's greatest endurance athlete and marathon swimmer
Chloë's seven crossings of the world's busiest shipping lane will see her battle the huge tides, up to 2m waves, storms, extreme pain and monotony, deadly cold, jellyfish, two of the busiest international shipping and ferry lanes and unimaginable exhaustion in just a cossie, swimming cap, goggles and grease.
"Breaking this world record is about so much more than just becoming Queen of the Channel. It is about reminding women and girls of our immense strength, our incredible capacity and to say #Enoughisenough to domestic violence and the murdering of women across the world," said Chloë McCardel.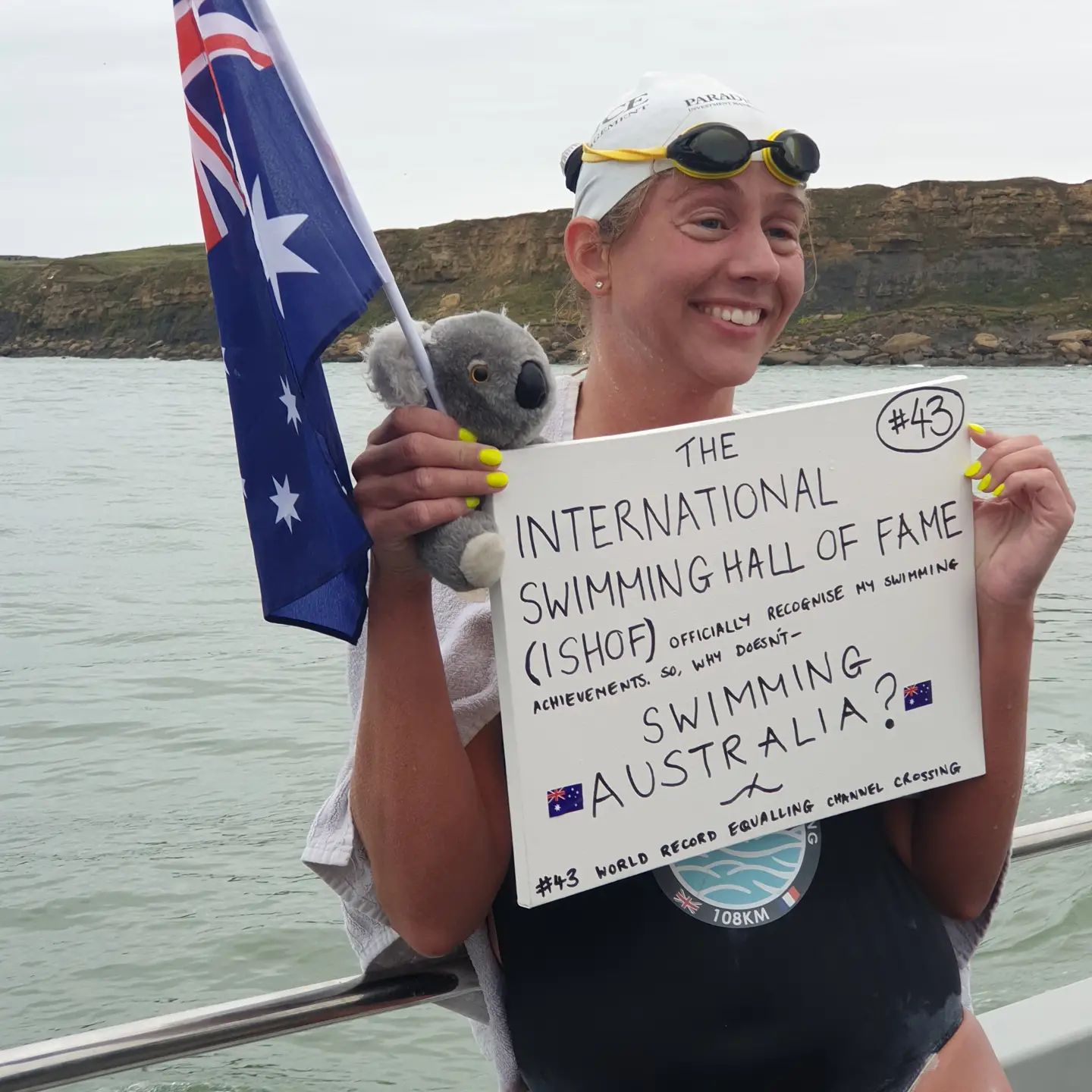 ENDS