Combining high fashion and culinary delights, 12 of some of Australia's top fashion influencers were welcomed by Silks Restaurant Chef de Cuisine, Kar Loong Yee, to celebrate the Lunar New Year in Melbourne with all guests dressed by the iconic fashion brand Camilla.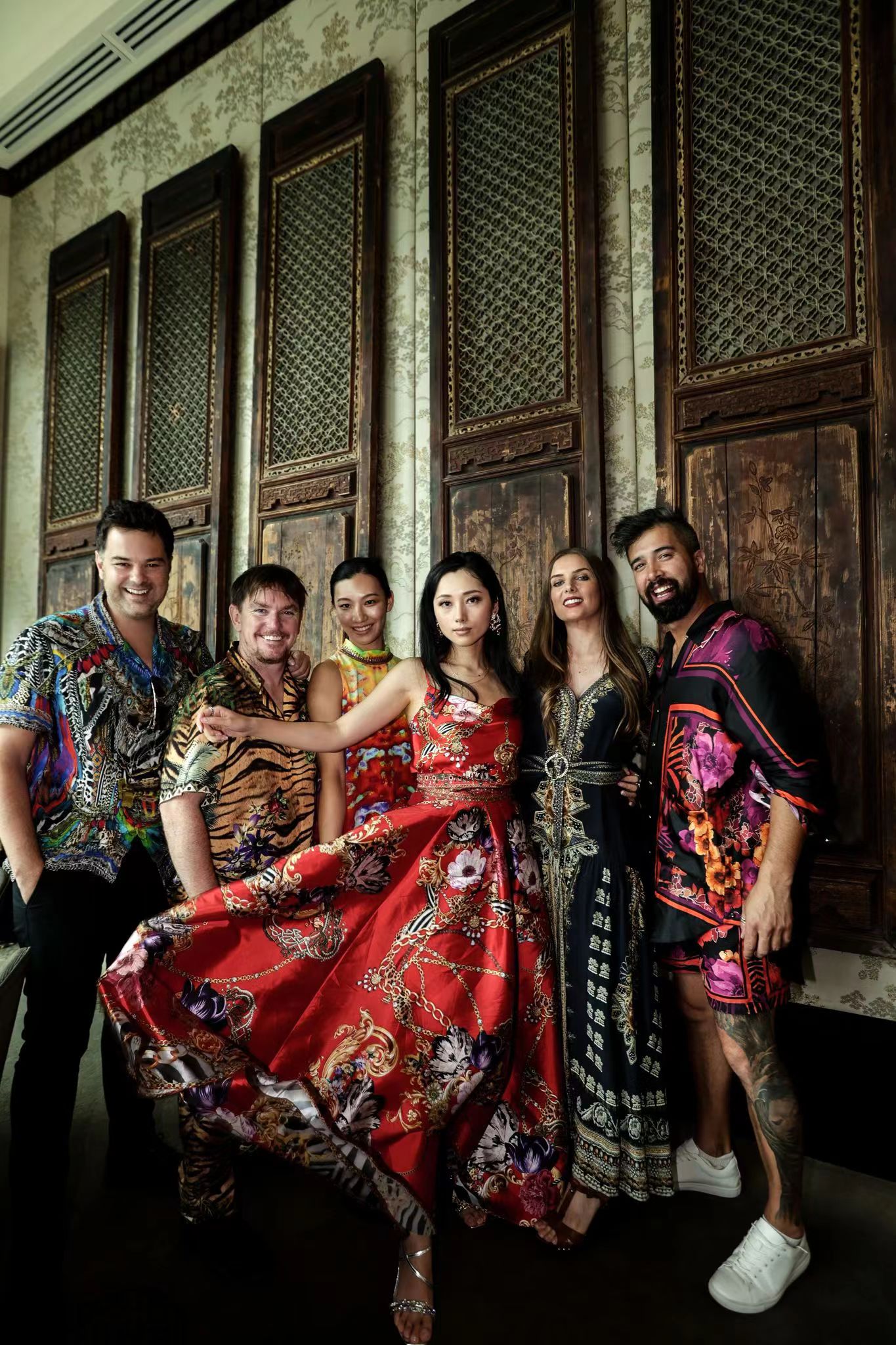 Silks hosted the Lunar New Year banquet within the iconic Mongolian tent, offering an intimate dining experience for the group of 12 VIP guests.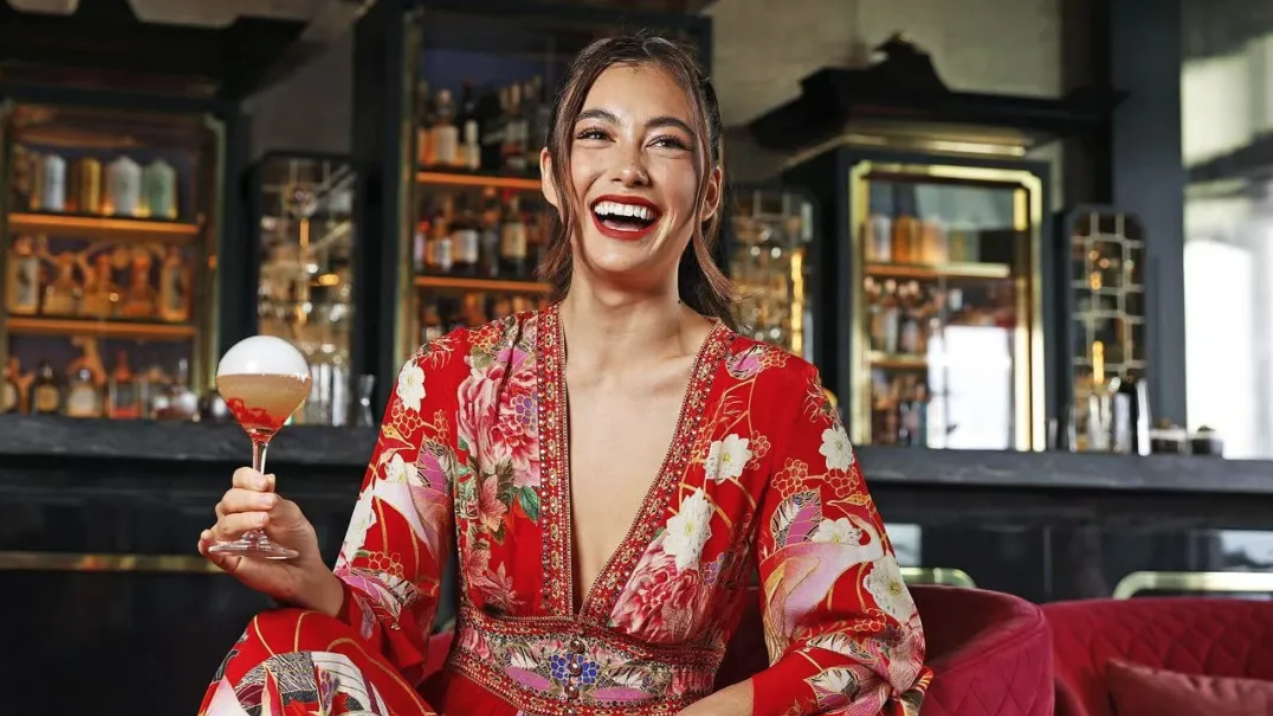 The influencers attending the banquet were adorned in Camilla's 'Legend of Ziba' print drawing inspiration from the Lunar New Year.
Alexia Picasso, spokesperson for Camilla, observed that "Chinese culture is so diverse and unique and it is this melting pot of culture that will see China resonate with CAMILLA." Camilla's Legend of Ziba symbolises strength, courage, bravery and resilience.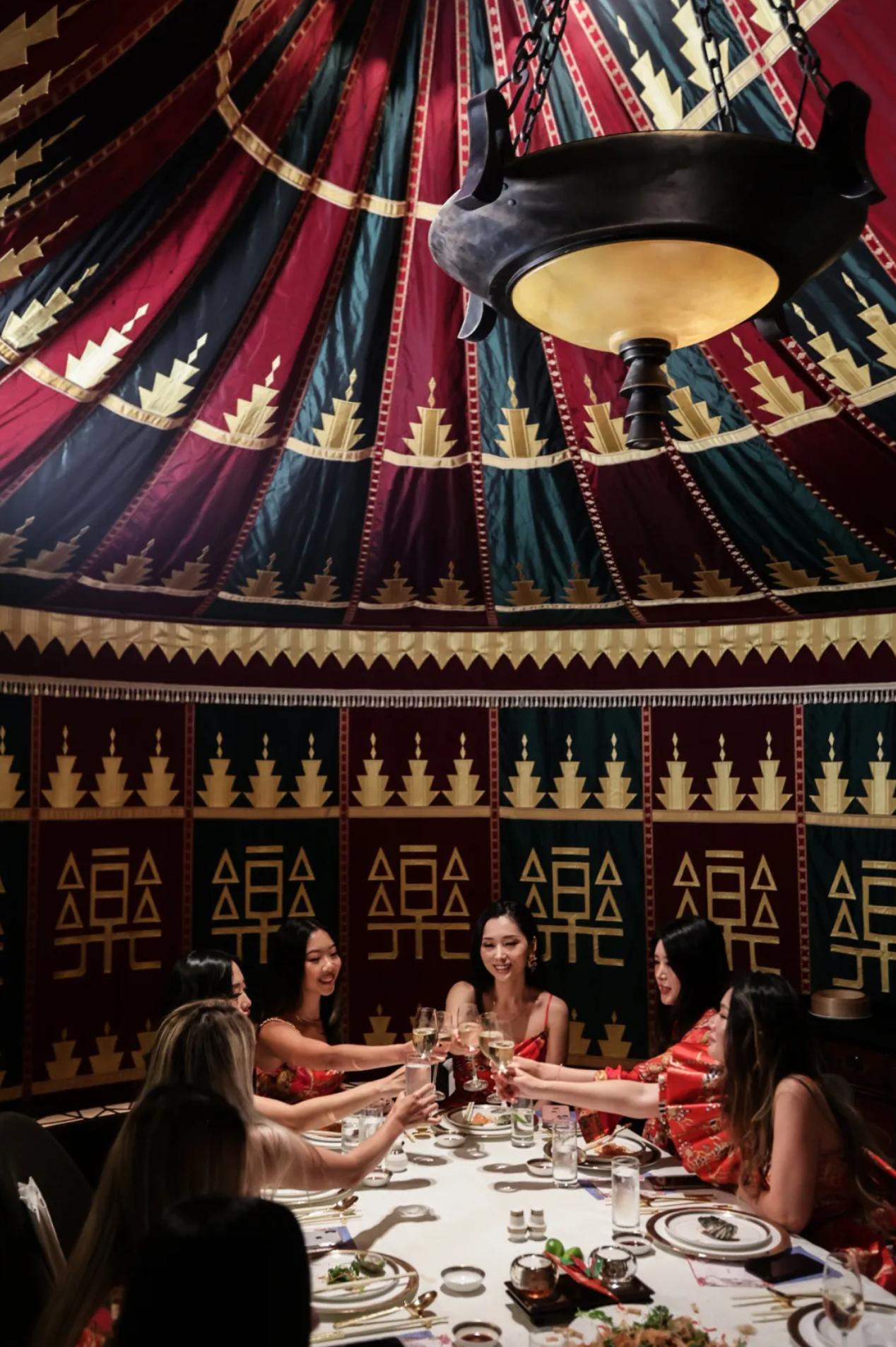 Picasso reminded guests of the challenging two years that have just past welcoming the strength and prosperity the Year of the Tiger will bring.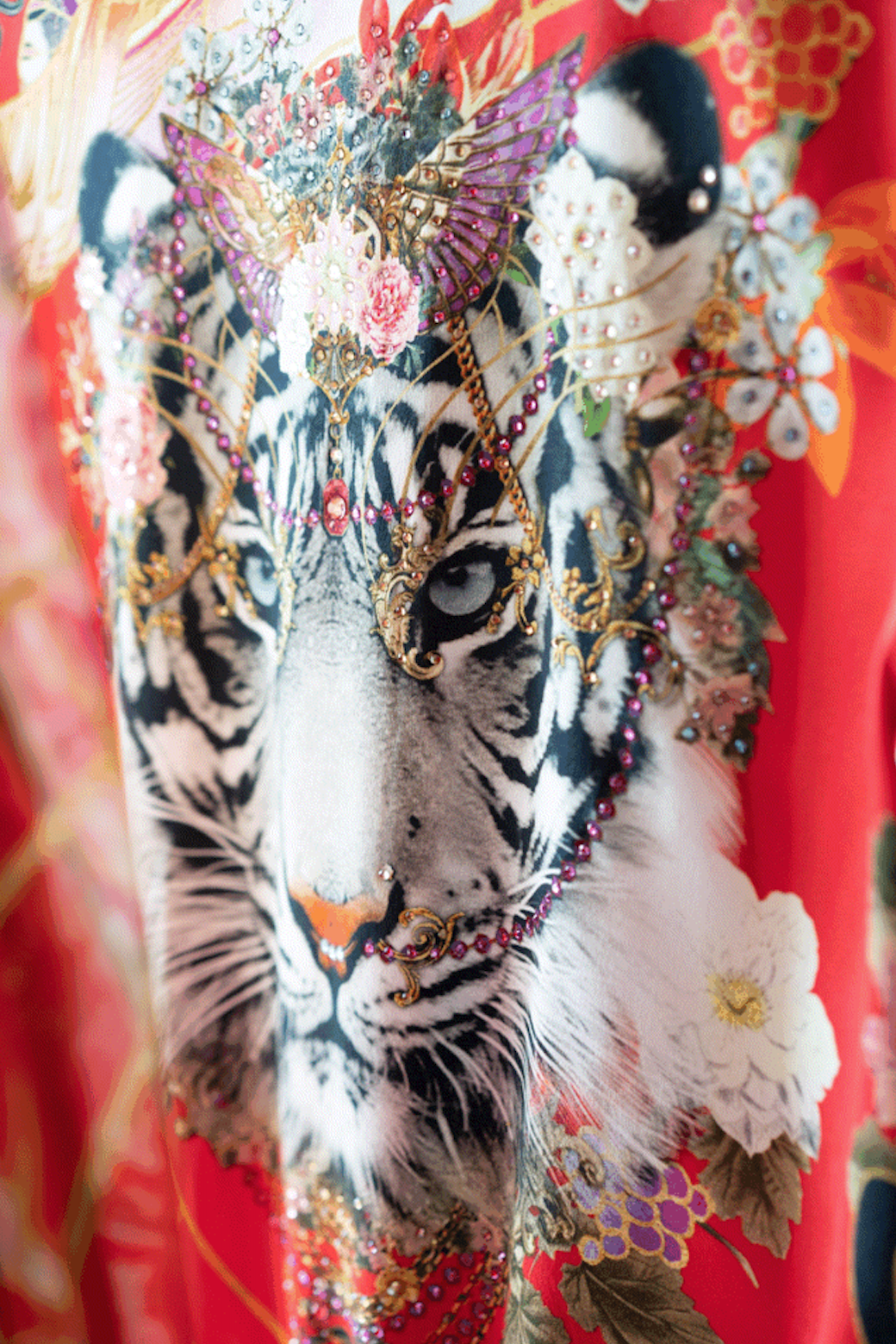 Chloe Sue, one of the VIP guests remarked that the print reminded her of traditional Chinese Wedding dresses "Feng Pao" which is a fitting comment as the Silks – Camilla event could be viewed as a celebration of a great relationship between two beautiful brands built on similar values.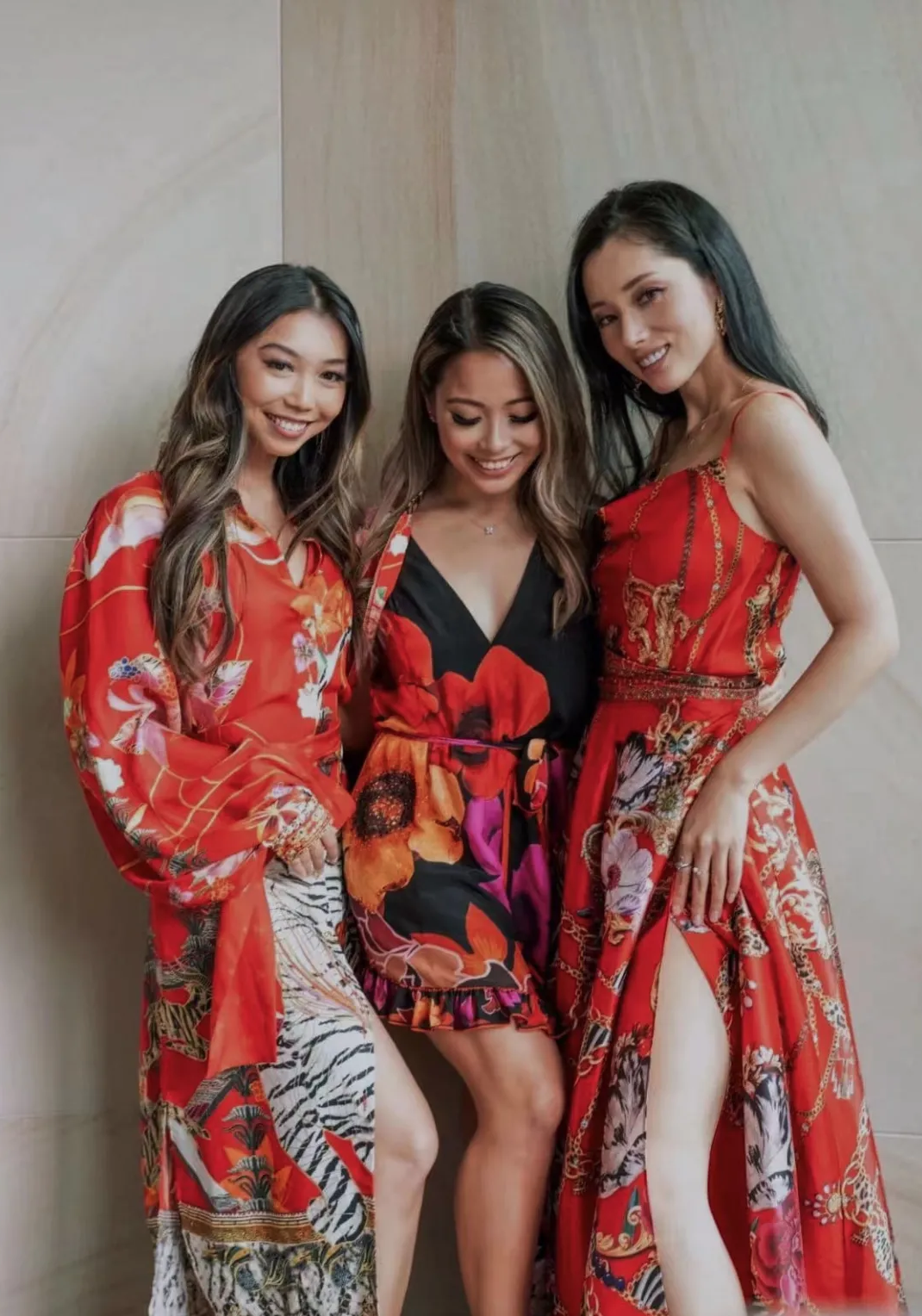 As the guests took their seats Kar Loong Yee explained how Silks menu takes inspiration from multiple regions in China and combines Eastern and Western cooking techniques.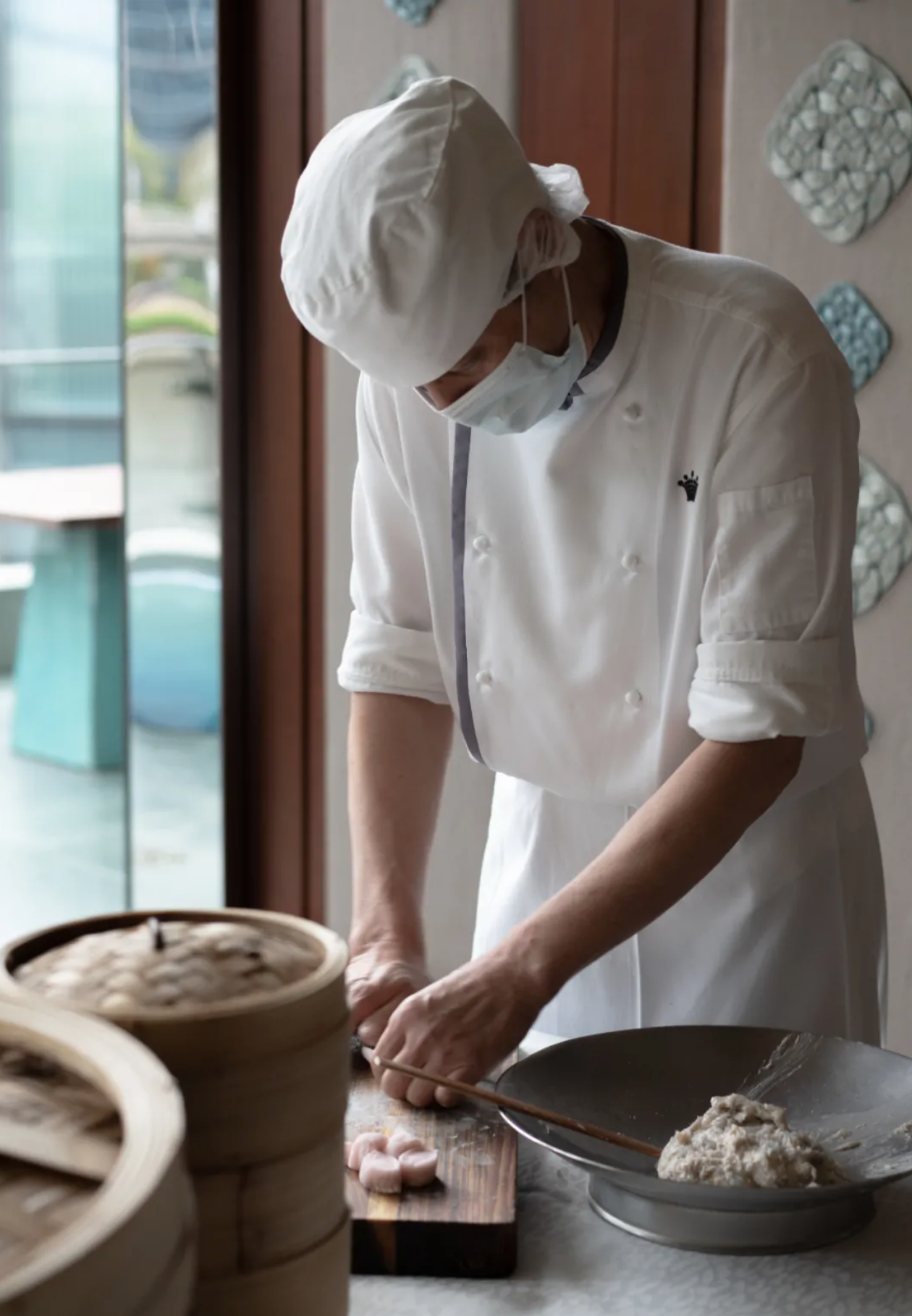 The guests were treated to iconic dishes, including Spanner Crab Dumplings, Steamed Coral Trout, Yee Shang Salad with Salmon and Kingfish, and Slow-Cooked Pork Knuckle.
Silks emphasis on ingredients, flavours and presentation combined perfectly with Camilla's bright, colourful and expressive pieces linking flavours to fashion Alexia Picasso, spokesperson for Camilla noted.
Just as different dishes from Silks are inspired by various regions, Alexia Picasso, links flavours and fashion by drawing parallels between the two brands and their focus on quality and distinct visuals. She also stressed that Camilla, as a brand, is an incredibly welcoming brand, no matter your shape, size or background.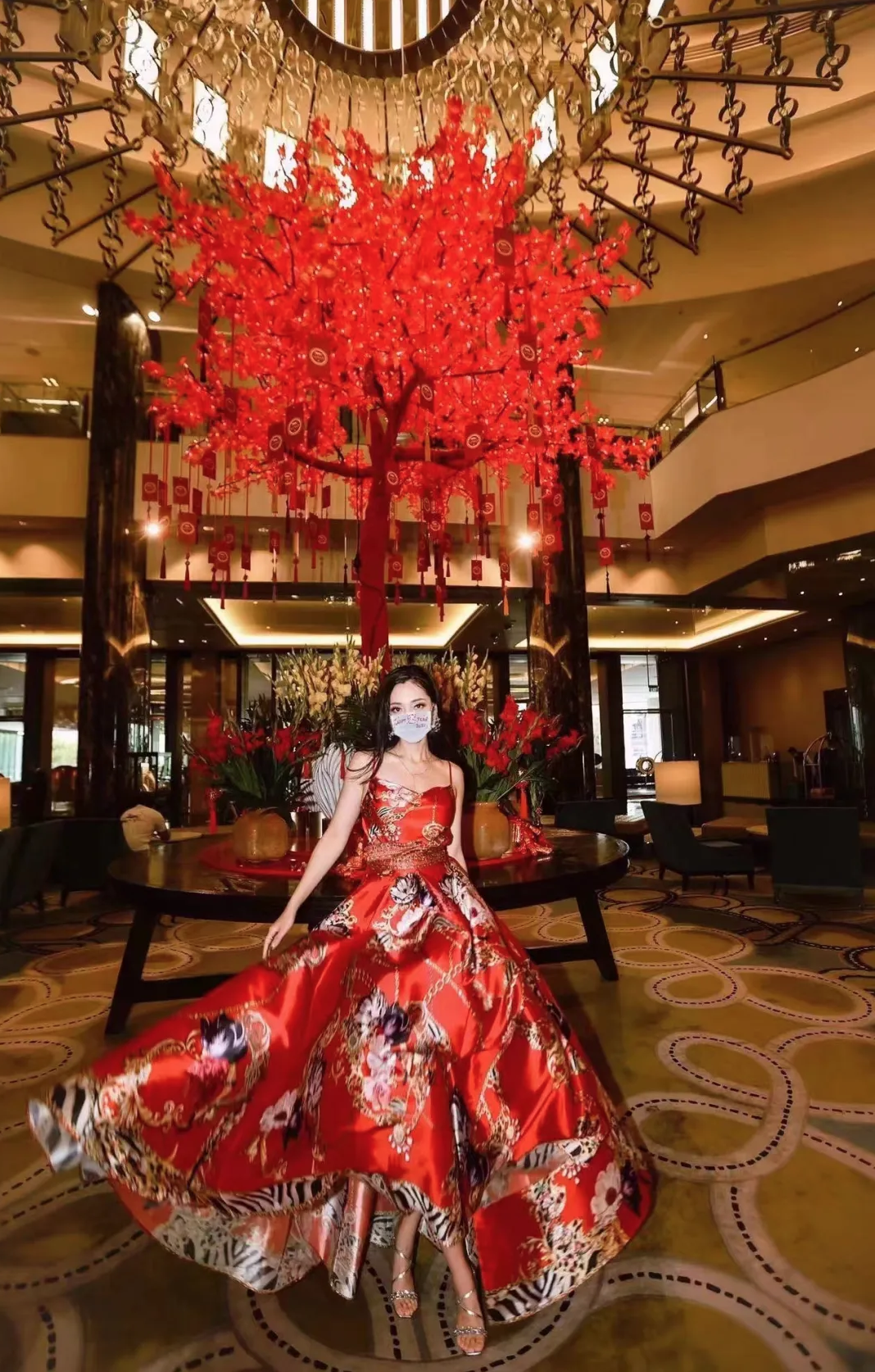 SILKS
Silks has been around for 20 years and welcomes guests as they enjoy a new take on familiar flavours. Silks provides one of Melbourne's truly memorable dining experiences designed in the style of a Chinese mansion, complete with a Mongolian silk tent. There are five private dining rooms, all beautifully decorated with stunning Chinese antiques with lively city and river views and superb cuisine prepared by skilled chefs.
CAMILLA
Founded in 2004 in Sydney's Bondi Beach by designer and artist Camilla Franks, CAMILLA has captured the imagination of the world with its vibrant and iconic aesthetic across luxurious resort and occasion wear. To inspire every collection, Camilla follows her heart to far away cultures, collecting artefacts and images.
ENDS