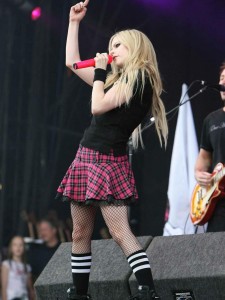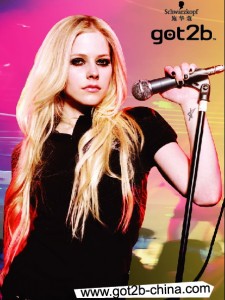 Got2be Sponsored Avril Lavigne tour of China
Background
Got2be had worked with Maroon 5 the previous year and had enjoyed great success. Got 2 be saw Avril as the perfect fit for their brand as she is full of attitude & spunk.
Objectives
To maximize the on site exposure at the different show locations.
To market to Avril's target market,  young adults and teenagers who care about their image.
Strategies
Targeted and presented to a target market with styling stations set up strategically at the concert venue.
Design a marketing campaign that included ticket give aways and back stage passes