A review by Michael MacRitchie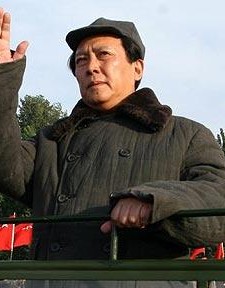 This is not your typical war movie. Instead of dwelling on bloodshed on the battlefield, The Founding of a Republic focuses on the psychological war between China's Nationalists and Communists, and the complex negotiations of their power struggle. The inclusion of archival black-and-white footage, from pivotal battles such as as those at Huaihai and Pingjin to mao Zedong's address to the nation after the was, effectively turns the film into a history lesson.
The movie chronicles a turbulent period during the chinese civil war, between the end of the Sino-Japanese war in 1945 and the official founding of the People's Republic of China on  1 October, 1949.  In a little more than 2 hours, the audience witness the  most tumultuous times in China's events in China's recent past, including negotiations between Communists and Nationalist, the outbreak of Civil war and the subsequent retreat of the nationalists to Taiwan.
The big question on many people's minds is: Was this movie going to be a massive propaganda piece about the evil Nationalists (KMT) and a whitewashed version of the Communist Party of China (CPC, aka CCP)?
Actually, that question may be more prominent amongst foreigners and expats than Chinese.  — believe it or not — many Chinese already expect the film to be propaganda. They're keenly aware of the circumstances surrounding it and the bigger question for them is: How many stars can they spot and identify?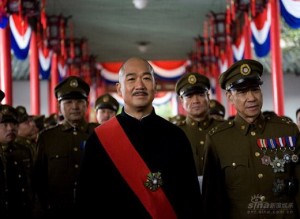 Released last year, the film was the perfect cinematic gift to mark the celebration of the 60th anniversary of the founding of the People's  Republic of China and, despite critic's concerns, is a balanced portrayal of events by directors Huang Jianxin and Han Sanping. However, some viewers may find their style of narrative too highbrow-the historical events are revealed through tough meetings and negotiations between party leaders.
The cast boasts an incredible who's who of Asian film making( 170 actors) such as Tang Guoqiang (Mao) and Zhang Guoli (Chiang Kai-Shek) with cameos by Jet Li, Jackie Chan, Andy Lau and Zhang Ziyi.
A formidable lineup for a formidable period in China history.