MGI Entertainment founder Michael MacRitchie is interviewed by Casey Hall from WWD (Womens Wear Daily)
SHANGHAI – It's difficult to avoid the ubiquitous smiling faces of China's favorite celebrities.They appear on billboards, in magazines and in television commercials. In short, they are everywhere. And fashion show attendees in New York and Europe are almost certain to spot them as increasingly important front-row fixtures.As they put their names, and beautiful visages, to brands as diverse as Coach, Coca-Cola, McDonalds, Sony Ericsson, Bausch & Lomb, Bosideng MAN, Gamier, Lay's potato chips, Nikon and Hyundai – and that's just American- born, Taiwan-based actor Leehom Wangs list – many believe this new breed of celebrity brand ambassador is the key to success within the Chinese market.Luxury brands are definitely embracing the phenomenon. Last year, Gucci tapped actress Li Bingbing for its Asia advertising while Chanel turned to actress and singer Zhou Xun as its China brand ambassador. Hong Kong actor Chow Yun Fat appeared as as the face of Hugo Boss' upscale Selection line.
"China is a very crowded market and Chinese consumers have less brand awareness, especially about newer global brands, so a successful partnership with a popular celebrity is a quick way to get a brand in front of those eyeballs, and also to add credibility" Said Emma Li, a research analyst at think tank L2.
 Michael MacRitchie is a founding partner at MGI Entertainment, a firm that describes itself as a "cultural bridge" for entertainment marketing in the East and West, bringing together celebrities and brands from different sides of that cultural divide. At the top end of the retail market in particular, MacRitchie believes celebrity brand ambassadors have an important role to play in China.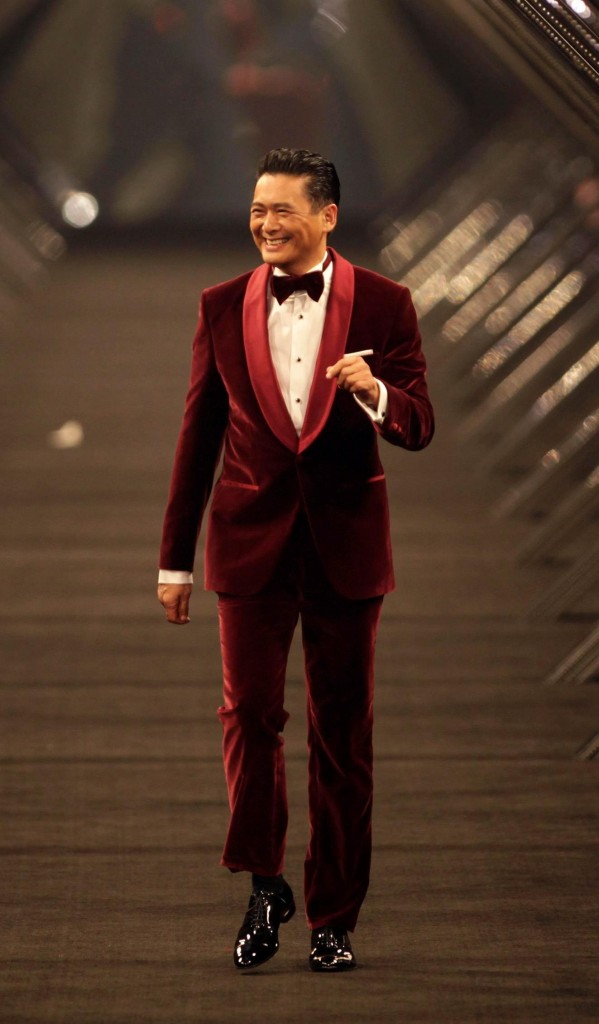 Tor luxury brands, celebrity endorsements are becoming increasingly important, because celebrities can help to shape and mold a brand's image with [Chinese] consumers," he said. Cultural differences, as well as the level of development in the market, also have their roles to play in the trend for celebrity brand ambassadors in China, where the phenomenon ]s relatively new and still exciting for consumers."In the China market the brands are very powerful, the volume and the budgets are huge, so what the brands can do is actually catapult celebs even further in their careers. Whereas in the West, if you are advertising products, you are thought to be a bit of a sellout," MacRitchie explained.
"Celebrity endorsements are really glamorized in China, but in the West, we've been doing it successfully for a longtime and it's lost a bit of its luster. In China, it's going to be very strong for a while," he said.
A recent report from La called "The Digital TQ Index: China" measures the digital competence of loo prestige brands on the Chinese market. It found that one in three brands on the index featured at least one Chinese celebrity brand ambassador (often from Hong Kong or Taiwan) on the payroU. One particularly attractive quality for international luxury brands on the hunt for a successful celebrity partnership, according to the study, was the reach of celebrities on social media, in particular the gargantuan Chinese-language micro-blogg ing platform Sina Weibo.
"In China, the public is generally prone to be highly influenced by celebrity recommendations on social media," said Li, a research lead on L2's Li lists actresses Yao Chen (33 million followers), Leehom Wang (26 million followers) and Li Bingbing (20 million followers) as three of the most influential celebrities on Sina Weibo. But she is also quick to point out that it's not only the size of a following that is important, but also what a celebrity does with it that makes them a good brand ambassador.
Using Chinese celebrities tapped by cosmetics companies as an example, Li points out that Yao Chen may have more followers, but she has only mentioned the beauty brand she endorses, Biotherm, four times on Sina Weibo, whereas model and Estee Lauder spokeswoman Liu Wen mentioned her brand more than 40 times.
Both Li and MacRitchie agree the key for international brands is to choose the right celebrity to front their product, rather than simply the most popular celebrity, and to steer clear of anyone who might be reaching saturation point in the market-
"Look at Jackie Chan for example – he is one of China's biggest celebrities but he endorses way too many brands and I think he's becoming like a joke now. On Sina Weibo people dislike him, making him a bad choice [as a brand ambassador in the China market!," Li said.MacRitchie agreed that when it comes to endorsements, too much of a good thing can be bad news for brands.
"A lot of the Asian stars have been over endorsed and I think the brands are now waking up to that," he said. "If you work with someone who is on the way up, you're getting much better value than you are throwing millions of dollars at someone who already has 15 sponsorship deals."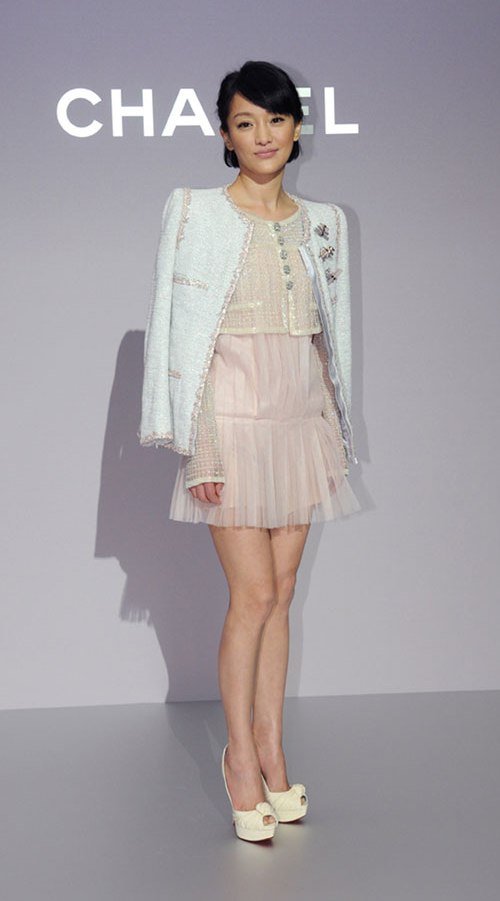 They point to pairings such as Li Bingbing at Gucci, ChowYun-Fat at Hugo Boss and actress and singer Zhou Xun at Chanel as being particularly strong, primarily because the values embodied by these celebrities are, in essence, an extension of the values promoted by the brand stories they represent.Li Bingbing's glamazon looks and assertive attitude, Chow Yun-Fat's dignified gravitas and Zhou Xun's reputation as something of a demure fashionista (a reputation even the odd nude photo scanda} hasn't been able to dent) make them perfect ambassadors for their respective brands.Knowing the veteran Hong Kong actor to be wary of putting his name to any brand, Hugo
Boss approached Chow Yun-Fat very carefully, explained Gerrit Ruetzel, president and chief executive officer of Hugo Boss Asia Pacific.As the first celebrity ambassador for Hugo Boss apparel anywhere in the world, and the first Asian face of any Hugo Boss campaign, the pairing was a departure for the brand. Ruetzel said he faced opposition from within the company – some didn't believe Chow would be recognizable enough to an international audience.
After convincing those within Hugo Boss that Chow was akin to China's George Clooney – "women admire him and men want to be like him," Ruetzel elaborated – the campaign got the go-ahead and had an immediate impact on Mainland China.
When the actor took to the runway at a much hyped Hugo Boss show in Beijing last May, Ruetzel said the reaction of the crowd was overwhelming. In stores the momentum continued, with customers coming in and asking for the clothes worn by Chow in the ad campaign."Six months later even the people who were skeptical about this, I don't hear from them anymore, so that's good," said Ruetzel.