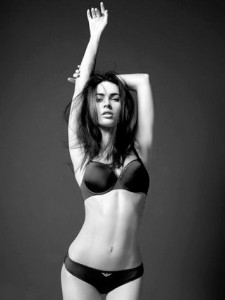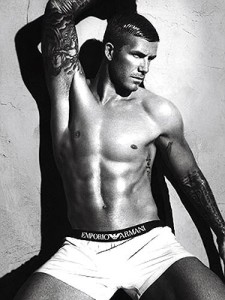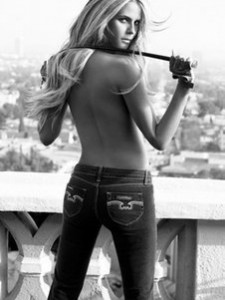 An insight by Michael MacRitchie
It is not uncommon to switch on the television and be confronted by celebrity after celebrity propounding the virtues of some brand or other. Celebrity advertising has always been popular and a fast growing economy attracts celebrities by the dozen in this space.
People are easily influenced and impressed by celebrities, and consider it a status symbol to sport brands endorsed by them in an effort to aspire to the same status. (A brand associates itself with a celebrity to enhance its attractiveness to the consumer. But it is important to choose the right celebrity for a product as scandals relating to them can be disastrous in a milieu where attitudes are conservative.)
Here is a quick look at some;
Swimmer Michael Phelps (a picture of him smoking marijuana did the rounds not too long ago) endorsing Subway, Speedo and Kellogg's; rapper Chris Brown (who physically abused Rihanna) endorsing Wrigley's; and actor/musician/model Edison Chen (whose sexually explicit pictures were all over the Internet) endorsing Manhattan Titanium Credit Card, Levi's and Pepsi are examples of endorsements gone wrong. These ended with the celebrities losing some endorsements and the brands losing some of their sheen.
So does having a celebrity endorsing a brand really give the brand sex appeal in the eyes of the consumer? It does, provided some factors are kept in mind:
Likeability – The use of popular and likeable celebrities always works since people look up to them and they are less likely to get into trouble. Controversial celebrities might well shoot themselves in the foot with something they say or do. Dior took a chance with actor Sharon Stone, but did not anticipate her philosophizing about bad karma and the Chinese people. She soon saw a lucrative deal vanish and did untold damage to the Dior brand image in China.
A Believable Connect – Actress Zhang Ziyi, who endorses Platinum Guild International (whose tagline is "Precious as you are"), is an example of a strong brand-celebrity connect. She lives her description of a precious woman – one who has a perfect family and a job she enjoys (her topless pictures did scandalise the Chinese public, but did not affect her endorsements since they were taken without her permission).
Liu Xiang, the star Chinese hurdler endorsing Nike proved to be a good fit. But Liu speaking for Visa, Cadillac and Yili (a Chinese milk producer) created confusion about which brands here presented.
Tiger Woods representing Nike was good, but do people really believe he would drive a Buick? This definitely seemed hard to believe for someone of his social stature, since consumers would be better able to imagine him
behind the wheel of a BMW. To a fan, a Buick was way too low on the scale to credibly interest someone like Woods.
Using a fictional character – James Bond endorsing Omega, whether Bond played by
Pierce Brosnan or Daniel Craig, is a particularly successful association, because James Bond
brings to mind an image – that of a slick, stylish, minimalist, performance-oriented, precision focused professional.
The Omega, with its functional attitude, style and weight, would be what
Bond wants – not attracting too much attention or making a loud statement.
Increasing involvement of celebrity with brand – An example of this is when Nike created a brand around NBA star, Michael Jordan. Celebrities whose names are attached to a brand are likely to take their responsibility seriously and value their own image as much as the brand's.
Investing in emerging celebrities in their formative years – Companies can save costs by promoting promising new celebrities and nurture their emerging social image so that the brand image grows in stature as the celebrities become famous.
MGI specialties is  in celebrity consulting,  talent acquisition, & branded partnerships.
In order to get the match right why speak to us right now…