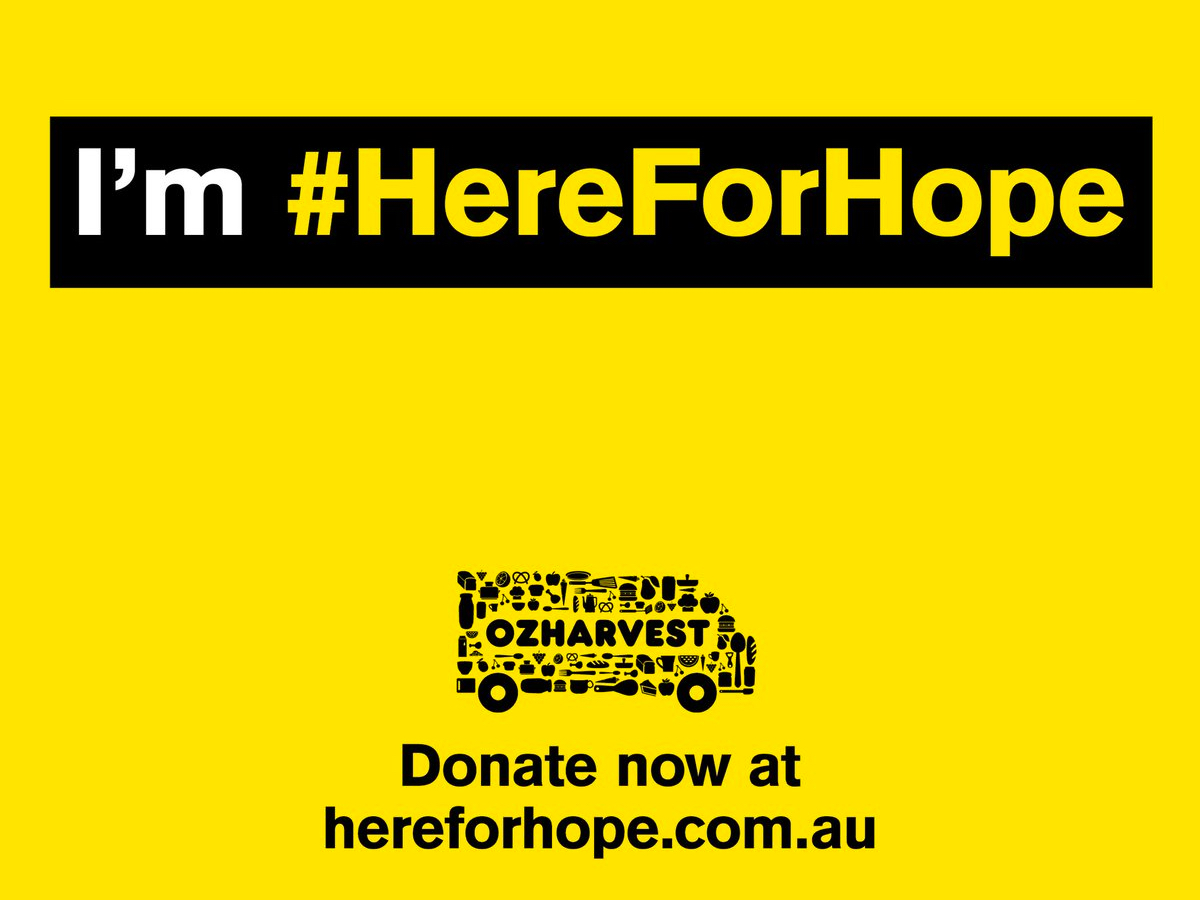 Home Cooked, in support of OzHarvest's #HereForHope launches directly to Aussie kitchens
May 18th, 2020 – Sydney, Australia: Sydney, 19 May 2020: 
Following an estimated 200% increase in people experiencing food insecurity* and unemployment predicted to hit 11% by June, Australia's favorite celebrity chefs, foodies, and food brands have come together to launch Home Cooked, a campaign to help fight the unprecedented hunger crisis gripping our nation.
Home Cooked unites some of Australia's favorite culinary figures; Silvia Colloca, Jason Roberts, Diana Chan, Tom Walton, nutrition director Louise Keats, Alex Adams, and Dion Woo. Local Australian food producers supporting the campaign include Perfection Fresh, Three Threes Condiments, Devondale, D'Orsogna. More supporting brands and chefs are expected to be announced soon.
Served up throughout June and July 2020, the Home Cooked campaign will see the nation's favorite celebrity foodies share mouth-watering, home-cooked recipes and instructional videos to Aussies across the country.
Supporting OzHarvest's #HereForHope fundraising initiative, the Home Cooked campaign is a response to an overwhelming increase in demand for food relief, with the coronavirus crisis, following the devastating bushfire season, putting even more pressure on Aussie homes.
OzHarvest's Head of Impact, Ashley Killeen, said that there had been a noticeable change in the numbers and types of people seeking help, at a time when resources are already limited.
"We've estimated a 200% spike in demand for food relief at our frontline sites and charities, with many new faces such as international students, temporary visa holders, young families, and hospitality workers coming forward for assistance," said Ashley.
"We continue to run our pay-as-you-can, rescued food supermarket and are currently in the process of trialing pop-up hamper services to support international students with food hampers and cooked meals. We are so appreciative of the Home Cooked support, with every dollar donated allows us to deliver two meals to people in need."
Chef Jason Roberts said that the Home Cooked campaign was a creative and practical way to help Aussies reengage with the community, following a strict and potentially lonely lockdown for many.
"The Home Cooked campaign is a great way for everyday Aussies to share in the experience of making restaurant-quality food at home. As Covid-19 restrictions ease, it's also an important opportunity to reconnect with friends and family over a shared meal, especially those who may be experiencing their own challenges throughout this tough time."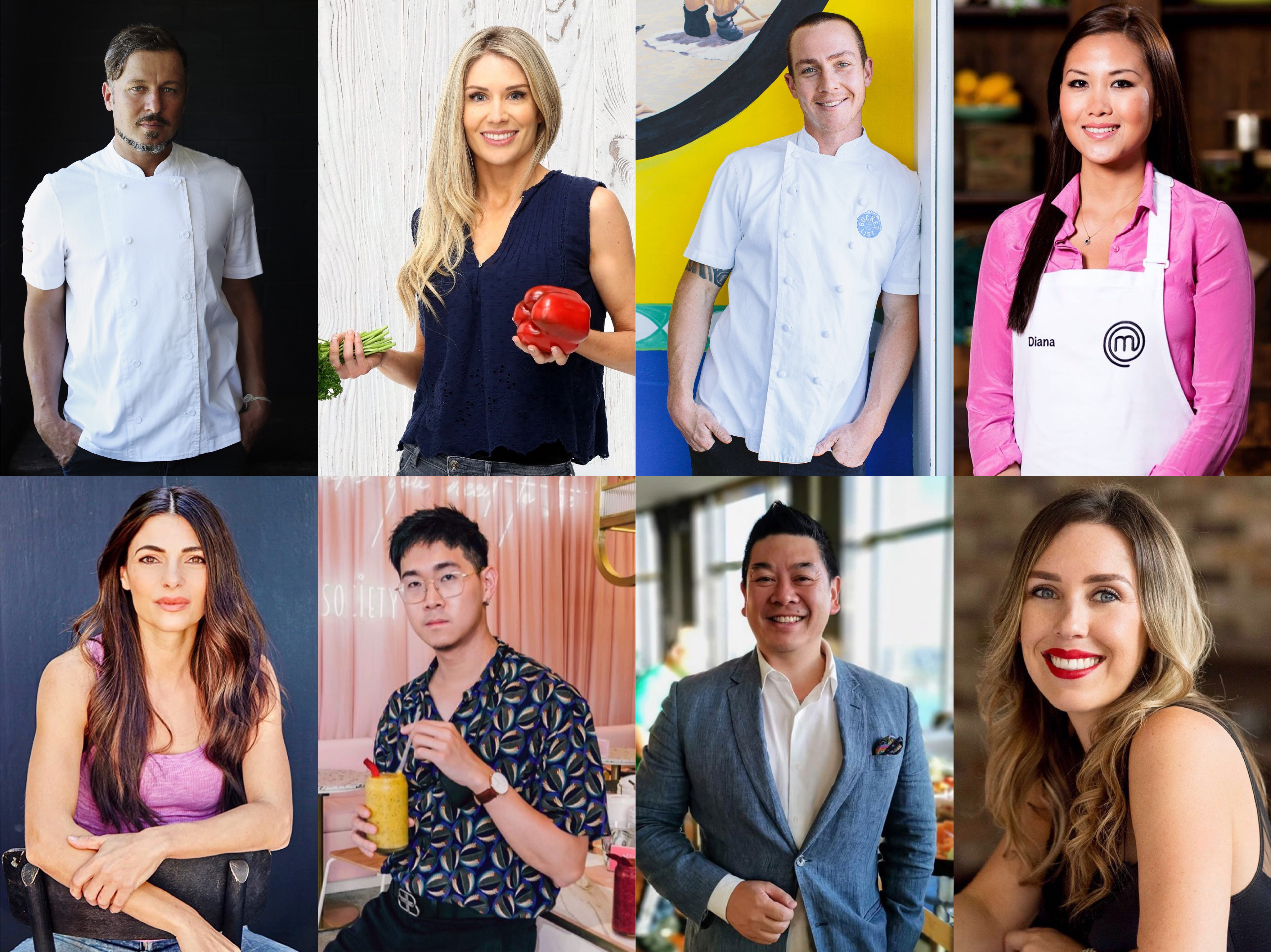 (Top L to R: Jason Roberts, Louise Keats, Tom Walton, Diana Chan; bottom L to R: Silvia Colloca, Thirapat Ekbundit, Dion Woo, Alex Adams)
The Home-Cooked campaign has been brought together by MGI, after recognizing an opportunity to engage Australians at home with practical entertainment, with purpose.
"At a time when people are interested in health and nutrition and glued to their screens, this is an excellent opportunity to indulge in kitchen therapy while nourishing our nation," said Nic Hallberg, of MGI Entertainment.
Helping those going hungry while helping those in the kitchen, the campaign's hyper-relevant video content is expected to be viewed by two million people through the celebrities' social media accounts.
MGI Entertainment:
Founded in 2010, MGI is considered Asia-Pacific's leading entertainment marketing agency, having produced campaigns with such artists as Brad Pitt, Jessica Alba, Beyonce, Maroon 5, Andy Lau, Zhang Ziyi, Karen Mok, Nicholas Tse, and many other influencers and KOL campaigns. In 2019, MGI launched "Taste of Australia": a series of promotional campaigns where KOLs from China visited Australia to sample and experience the best wine, tourism, and produce.
OzHarvest:
Since 2004, OzHarvest has collected quality excess food from commercial outlets and delivered it to those that need it most. However, while businesses close their doors and food supplies dwindle, the need for OzHarvest's services has soared by 50 percent. Australia's economic hardships caused by the coronavirus follow ongoing impacts brought about by this year's devastating bushfires.
IMMEDIATE RELEASE-
CONTACT Nic Antonio Hallberg
COMPANY MGI Entertainment
EMAIL [email protected]
WEB https://www.MGIEntertainment.com/